Red Roses for Valentine's Day
Vary the tradition of red roses by giving your Valentine a rose plant, instead of a bouquet. Below are some favorites of area rose experts who are members of the San Diego Rose Society. Look for them at area nurseries.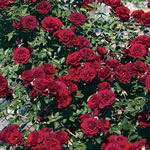 'Valentine's Day'
- This mini floribunda climbs 8-10 feet and is covered top to bottom with sprays of soft-red blossoms. No fragrance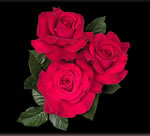 'Let Freedom Ring'
– Long, straight canes topped with luscious strawberry-red blooms are hallmarks of this vigorous hybrid tea. Very light, sweet fragrance.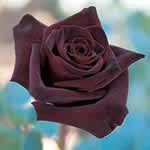 'Black Buccara'
– Velvety flowers on this tall hybrid tea are dark burgundy-red tinged with metalic black tones. No fragrance.
'Firefighter'
– Petals on this hybrid tea's blooms are dark red on top, lighter on the reverse. Beguiling old rose scent with a hint of raspberries.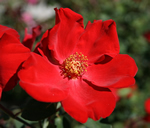 'Altissimo'
– This climber will cover a trellis or pillar with single crimson blooms. Slight clove fragrance.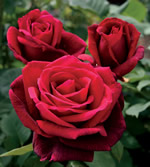 'Mr. Lincoln'
– Introduced in the 1960s and still popular, this hybrid tea is famed for its rich fruity scent. Blossoms are medium red, deepening in color at the outer edges.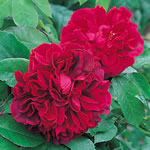 'The Dark Lady'
– Old rose form and fragrance combine in dark crimson flowers on this David Austin English Rose. Good for coastal gardens.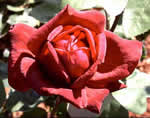 'Oklahoma'
– Another classic from the '60s, this hybrid tea is beloved for its dark red blossoms and delightful old-rose scent.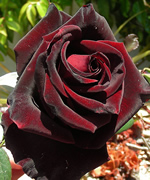 'Black Magic'
– Sought after for bridal bouquets, the flowers on this hybrid tea are velvety black-red and rich with fruity fragrance.