Order Summer-Blooming Bulbs
When daffodils and other spring-blooming bulbs start popping up in the garden, it's time to order summer bulbs for planting in March. Here are some favorites: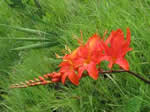 Crocosmia
– Blade foliage and small lily-like flowers on 2-3 foot stems; 'Lucifer' is scarlet red, 'Citronella' is pale yellow with a dark eye.
Eucomis
(Pineapple Flower) – Tall spikes covered with dozens of petite white flowers tinged with purple or pink are topped with a tuft of green bracts. Seed capsules on spent spikes are pretty in autumn. Graceful green leaves can have dark blotches.
Zephyranthes
(Fairy Lily) – Grass-like foliage and cupped flowers that resemble crocus. Color choices range from pure white to pinks and bright yellows. May rebloom. Good in rock gardens or front of borders.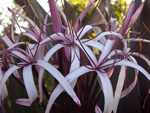 Crinum
– Naked lady relatives with tall trumpet flowers on thick stalks. Very fragrant. Strappy foliage dies back for some species. Colors include solid red, white and pink and stripes.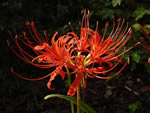 Lycoris
(Spider Lily) – Fantastical flowers have crinkled petals and long "eyelashes" (stamens) that inspired the common name. Flower stalks appear after blade-like foliage dies back.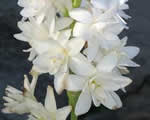 Polianthes tuberosa
(Tuberose) – Intensely fragrant white flower spikes rise up to 3 feet above grassy foliage. Popular with perfume makers for centuries. 'The Pearl' is a popular double-flowered variety.